China: Zhejiang 浙江
How to get to and from hundreds of the world's airports by car, bus, train and other forms of public transport. Updates and requests for inclusion in these pages are welcomed. Information is from many sources including personal visits and may no longer be accurate.
Legal Disclaimer Last Update 21-Aug-12
---
Airport in Chinese characters is written: 機場 or in new characters 机场
Location: 15 km/11 Miles NE of the City centre.
By Taxi: To the city centre CNY 50-100/30-50 mins.
By Bus: A bus runs every 30 mins ~0730-2030 to the airlines booking office on Tiyuchang Lu for ~CNY 25.
Airport Tel No: 8666 2999.
Airport Website: www.hangzhou-airport.com
Updated Aug05 www
---
Airport Website: https://www.airport-ningbo.com/
Location: 17 km/11 miles from the city.
By Taxi: To the city centre ~CNY 50/20-30 mins.
By Bus: Regular buses run to the airlines booking office in the city for ~CNY 5/35-45 mins. Most hotels provide transport.
Airport Tel No: +86 (0)574 8742 7888.
Updated Aug05 www
---
Airport Website: https://www.wenzhou-airport.com/
Location: 27 km/17 Miles SW of Town.
By Taxi: To the city centre ~CNY 160.
By Bus: Buses run to the airlines booking office in town. Buses leave town office to connect with flights.
U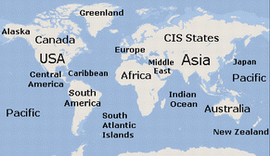 pdated Aug05 www
---
---
---